Monthly Boat Share Box ($123.25 for Monthly Delivery)
Regular price
$145.00 USD
Regular price
$145.00 USD
Sale price
$145.00 USD
Unit price
per
Sale
Sold out
In our monthly Boat Share Box you'll receive five pounds of our best fish, which is about 15 meals. The makeup of the box will vary month to month. Each month you will receive at least three types of fish or seafood, with the majority coming from our own catch.  So far we have included only fish we catch ourselves, but when an opportunity arises to include something different from local fishermen, we may take it.
If you sign up for monthly delivery we offer a 15% discount per box. We also offer a 10% discount for bi-monthly subscriptions (delivery one time every two months). You can cancel at any time, but be aware that on the first of each month we will pack and prepare to ship the next box to you so it may be too late to cancel for that month. You're also free to pause delivery at any time, but please let us know before the first day of the month you want paused.
The Monthly Boat Share Box is $123.25 if you sign up for a monthly box. Shipping or delivery is included. Each month your box will include:
 - 5 lbs premium seafood
- Shipping included ($40)
- $123.25-$40(Shipping) = $83.25 / 5 lbs fish = $16.65 per lb
The weights of each type of fish may vary due to variations in the size of the fish we catch, but you'll receive at least five pounds of seafood.
For December, 2023 your box will be based on the popular Holiday Box, with larger portions of salmon and Rockfish to make the total weight about 5.5. lbs. Your December box will include:
- 2 0.75 lb Sockeye Salmon fillets ($33 value)
- 2. half pound portions of Pacific Cod ($18 value)
- 2 half pound portions of Lingcod ($24 value)
- 2 Rockfish Fillets (approx 1.3 lbs)($32 value)
- 4 Salmon patties ($20 value)
- 4 Chili and Lime Fish Cakes ($20 value)
- Free Shipping ($40 value)
Share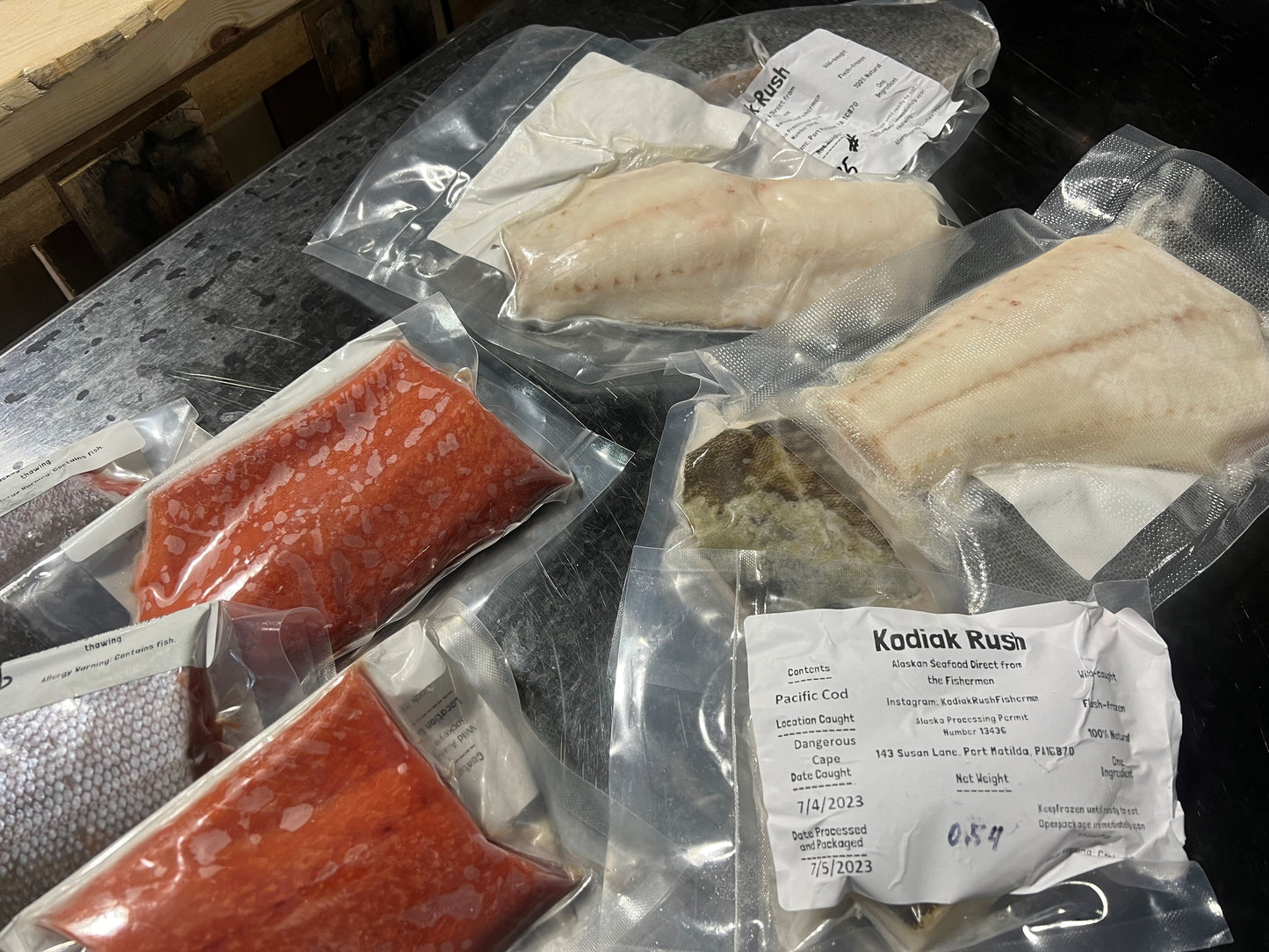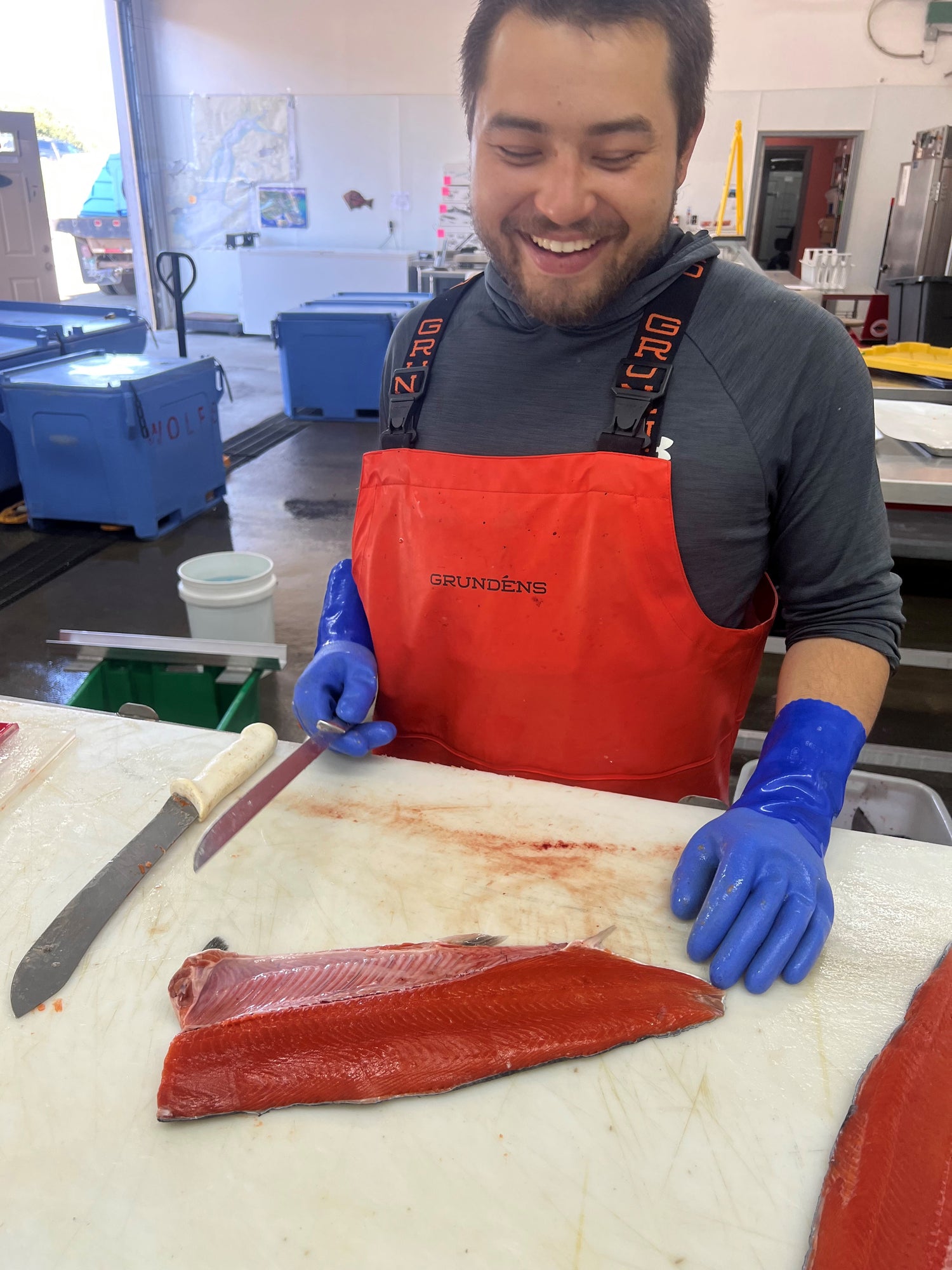 Fresh fish frozen at the peak of flavor
Our fish are filleted and iced immediately, then flash frozen to maintain the best possible quality.
Shipping

Shipping occurs Monday thru Wednesday for delivery Tuesday thru Friday. You'll receive an email notifying you of expected arrival day and time.

A Note About Shipping

We ship our products frozen using dry ice. Please be careful not to touch dry ice with your bare hands. Dry ice expands into a gas when it warms up and should not be placed in an air-tight container or the container may burst.